About United Poly Systems
Our History
United Poly Systems, LLC was established by Jim Massengale and Bert Bridges to produce High Density Polyethylene (HDPE) pipe.  With over 40 years of combined industry experience, the founders capitalized on their vast experience as well as their extensive relationships with customers and vendors to drive United Poly Systems' success.
The company enjoys the benefits of being able to quickly meet customers' needs without the overhead expenses that are incurred by many of the larger producers in the industry.
United Poly Systems produces pipe with diameters from ¾" to 26" IPS and 4″ to 24″ DIPS for use in a number of industries.  HDPE pipe is used by a variety of markets including telecommunications, power utility, electrical and oil and gas.  The market for HDPE pipe continues to expand as initiatives to improve and expand infrastructure are implemented.
All United Poly Systems products are manufactured in the United States at our facilities in Springfield, Missouri and Albuquerque, New Mexico and are compliant with the Buy American Act requiring US Federal Agencies to purchase materials and products that are sourced domestically. Our centralized locations provides a freight advantage to much of the US market.  View our Buy American certification statement.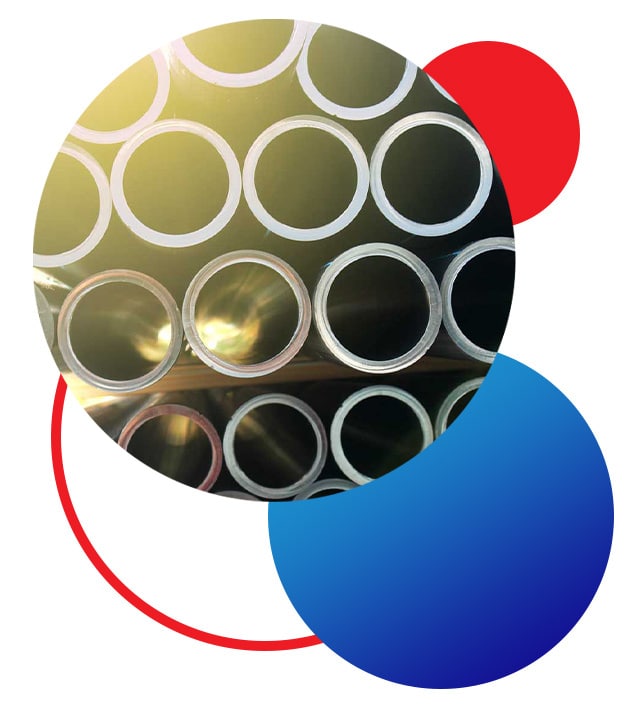 Logan Bridges
Executive VP of Sales
Bert Bridges
Founder

With more than 20 years of experience in the industry, Bert has cultivated numerous valuable customer relationships. An accomplished manager, Bert has led the sales efforts of two start-up companies. Bert's experience includes designing and implementing pricing structures, managing customer relationships as well as the efforts of numerous sales representatives, and identifying market needs and trends.
Jim Massengale
Founder
Jim is a leader with over 35 years of experience in the plastic pipe industry. Jim has built seven pipe manufacturing plants and has managed several pipe production facilities throughout the United States. For each of these facilities, he was responsible for the project management during construction and remained with the facility as the Plant Manager until all commissioning, start-up, and training was complete. Jim was responsible for the design and layout of the new plants, purchasing the equipment and managing the entire construction project.
Careers
Our team is always growing! We're looking for hard-working team members to help us make the best pipes in the industry.
Benefits
√ 401(k)
√ 401(k) Matching
√ Dental Insurance
√ Disability Insurance
√ Employee Discount
√ Flexible Spending Account
√ Health Insurance
√ Life Insurance
√ Paid Time Off
√ Referral Program
√ Retirement Plan
√ Tuition Reimbursement
√ Vision Insurance